Sometimes I can be a bit of a self-saboteur.
I won't go into detail, but there are times in my life where I am doing well and I just do things to make it harder on myself to reach a goal.
Or, I say to myself, "Just this once…" and "once" turns into a pattern of behavior that's hard to break.
More times than not, I have to look myself in the mirror and say "Get out the WAY!"
I have to remind myself to let myself be happy…
Let myself be successful…
I do have this coworker who is a lot like me.
I think she's coming to a point in her life where she's snatching her life back from herself.
1.
Dedicating time to YOURSELF instead of seeking approval from others.
2.
Doing things you've ALWAYS wanted to do.
I shared with her my journey through life and some things I'm doing that I've ALWAYS wanted to do.
Yeah, I may get in my own way sometimes.
But the key is recognizing where that could lead and heading in the opposite direction.
Allowing one's self to continuously falter is settling for the mundane.
This whole sphill reminds me of that song "Firework" by Katy Perry
I wore this outfit on another post and I must say…
I don't know what I was thinking.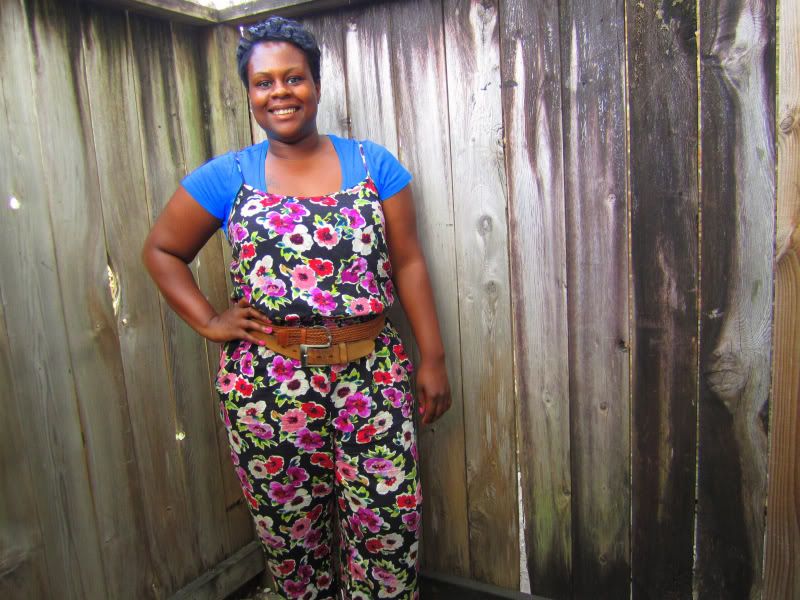 I was just trying something, I guess.
And that's what one does in fashion…Take Risks…
I guess I was just trying to stay cool by sticking a shirt under my pantsuit too.
Today's outfit…MUCH BETTER!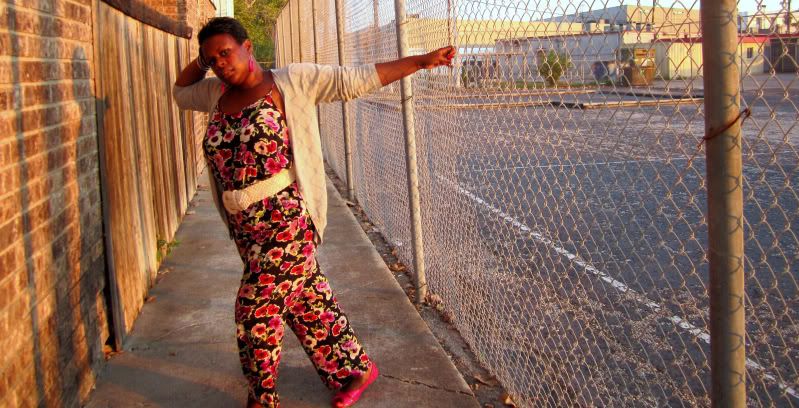 Gray goes with anything in my book.
So when I saw this Heather Gray Cardi, I knew I had to have it.
I knew the fuchsia would be a nice contrast with the gray and add some POP!
It used to drive me bananas that I have all this fuchsia jewelry and none of it is the same shade as these shoes.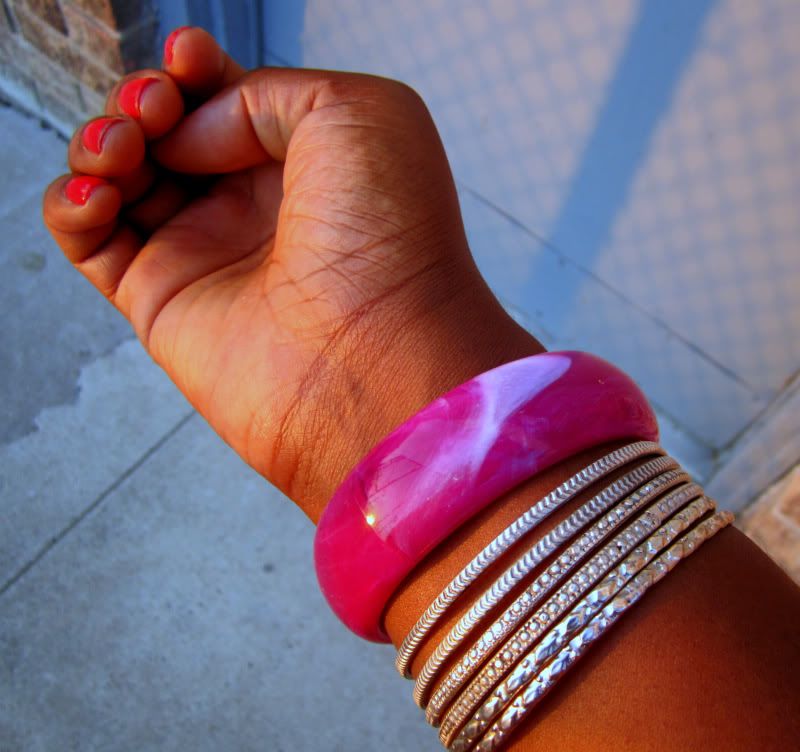 What I didn't anticipate on was adding even more color POP with this oatmeal belt.
I love waist-belts with no holes.
No pressure to conform to a certain size…annnnnnnd they are versatile.
This outfit even matched my flower tat…What an unexpected treat!
Fuchsia Earrings and Bangle: Claire's Accessory Store
Heather Gray Cardi: Wet Seal
Floral Pant Suit & Oatmeal Belt: Forever21
Silver Bangles: Wal-Mart
Peep-Toe Flats: American Eagle via Payless...