I hate not knowing something.
It makes me feel like my ignorance is on display.
And I feel like the people I work with are LOOKING for an opportunity to go behind my back and talk about how I messed up.
Maybe it's just me.
Maybe I'm putting EXTRA pressure on myself to be the best.
Should I expect anything less from myself though?
It's what I'm capable of.
It's what I'm used to at work.
But, even the BEST make mistakes in the beginning.
I mean, I don't have an endless knowledge base.
Sometimes I find myself in that space where I'm dreading coming to work.
But sometimes you gotta be uncomfortable in life to get where you're headed.
Persevere is my middle name. …Or it should be.
I'm just ready to go home.
I'm gonna eat.
I'm gonna shop.
I'm gonna see my peeps.
[The End]
I knew eventually I was going to want to wear my white trousers to work.
What I DIDN'T want to do was duplicate my first look.
I scrolled my mental archives of my wardrobe and came up with this look.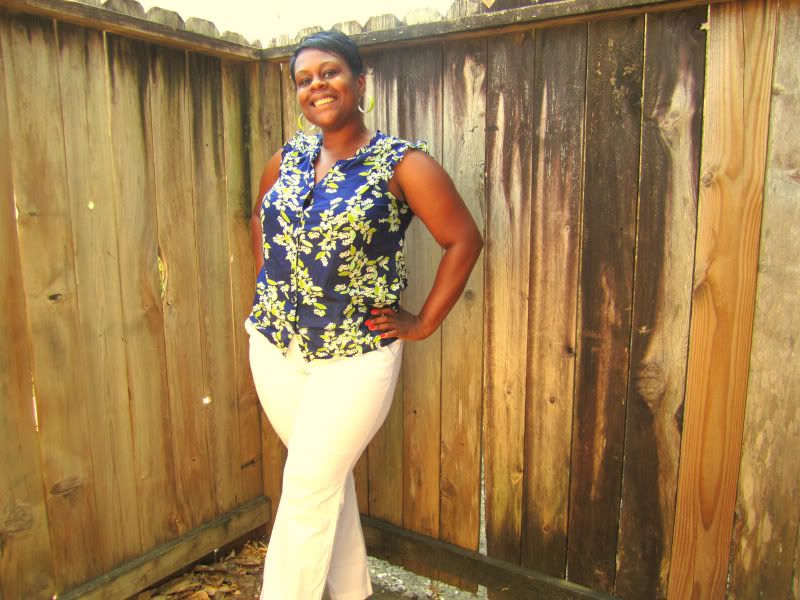 I was going to belt the waist of my shirt, but that look wasn't working for me.
So, I just left it untucked.