The Ingredients:
4 Marinated Boneless Skinless Chicken Thighs

[Can be Substituted with Chicken Breasts]
½ Cup Chopped Bell Pepper
½ Cup Chopped Green Onions

[White Onions are Fine to Use too]
1 Small Package of Brown Rice Udon Noodles

[Use the ones that most resemble Alfredo Noodles]
1 Jar of

Ragu Light Cheesy Parmesan Alfredo Sauce

The Steps:
Lightly coat George Forman Grill with Nonstick Spray and preheat.
Grill chicken on George Forman Grill only flipping once.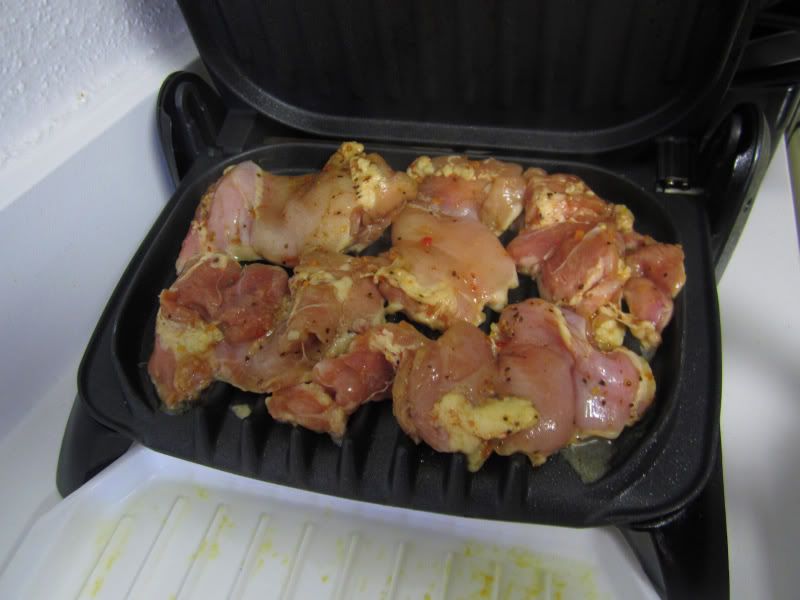 Make sure the chicken is no longer pink and it is firm.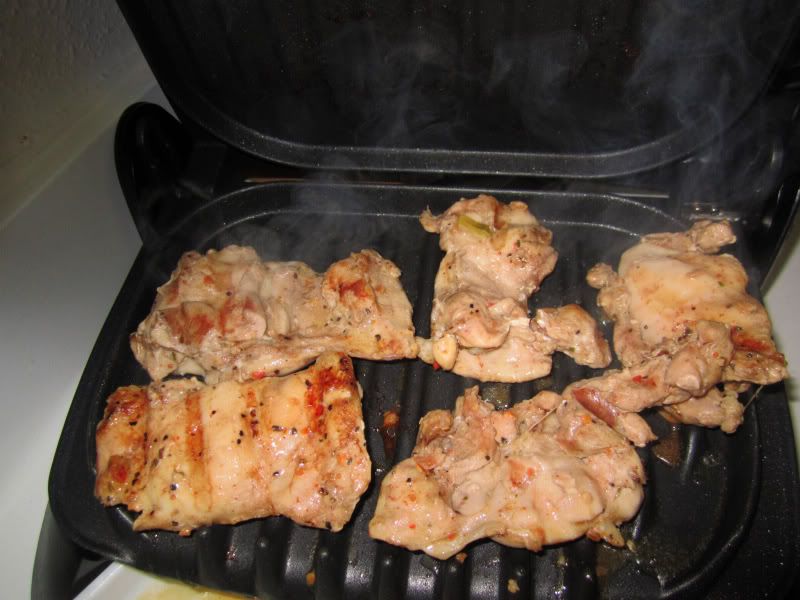 Boil water for Udon noodles.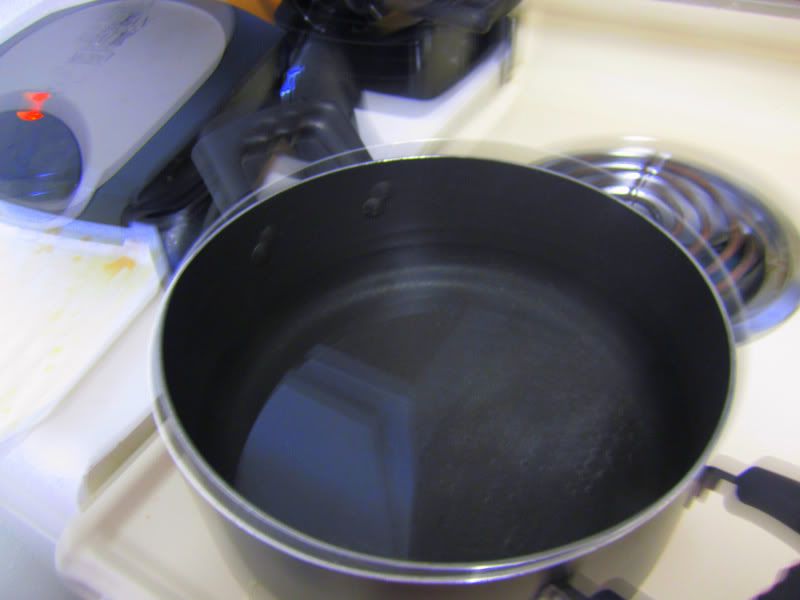 When chicken is completely grilled, cut into small chunks and set aside.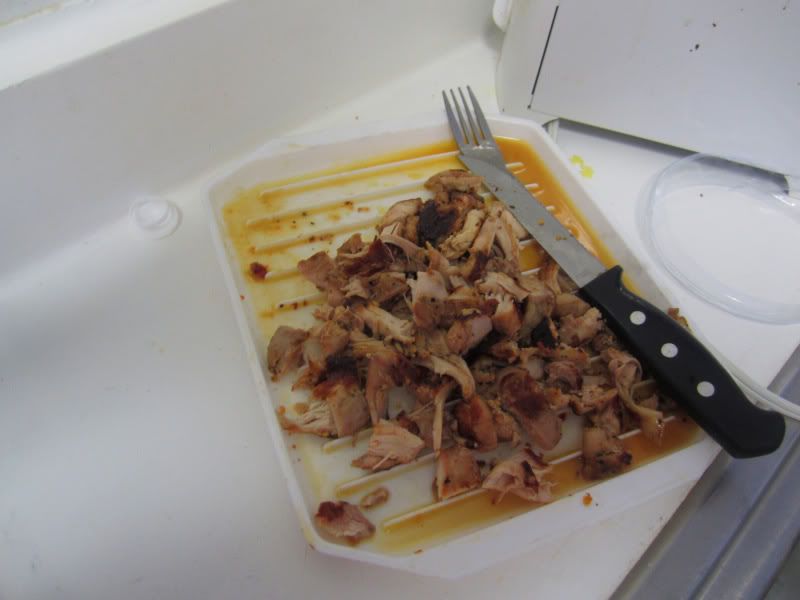 Coat a medium pan with non-stick spray.
On medium heat, sauté bell pepper, onions and spinach.
Add chicken.
Add ½ cup of Ragu and 2tbs of water.
Stir Briskly and remove mixture from heat.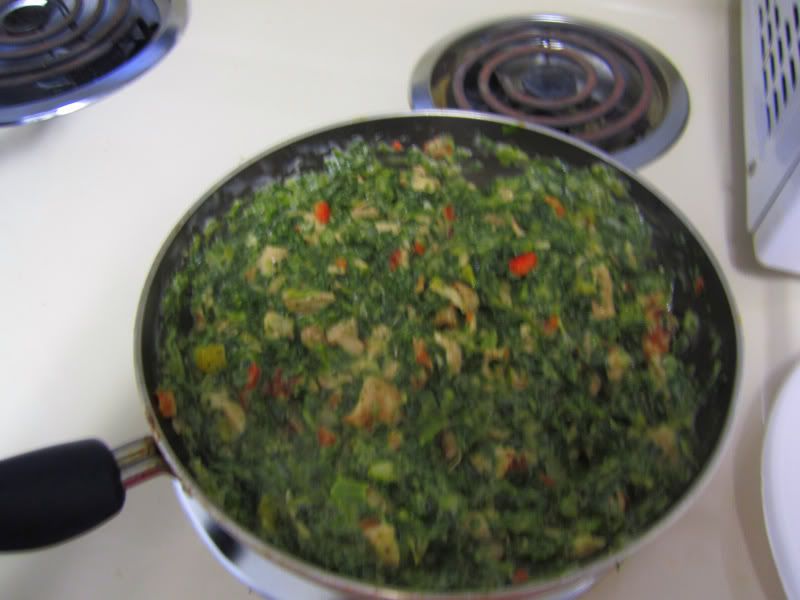 Add Udon noodles to boiling water.
Turn stove off and cover pot with lid. Allow noodles to steam for 3-5 minutes.
[The noodles should be soft but not mushy]
Strain noodles, then add them to pot which they were boiled.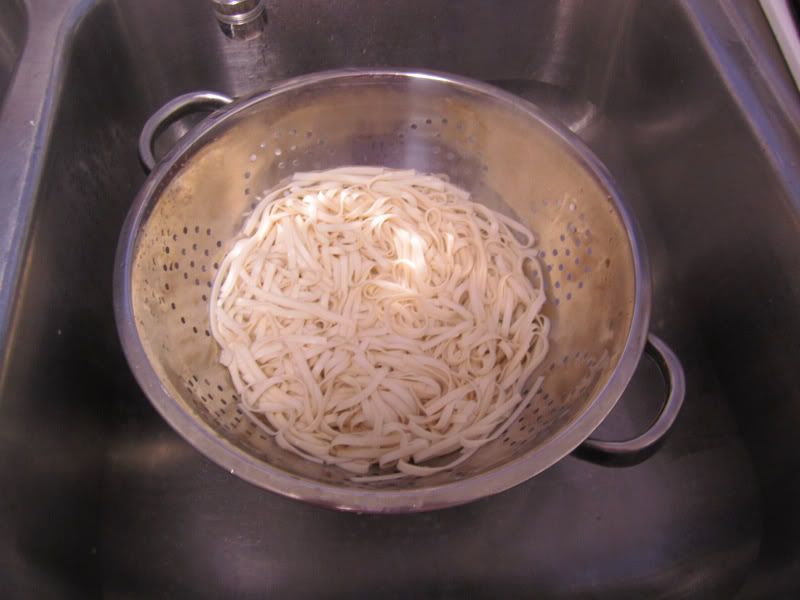 Add chicken and spinach mixture to noodles.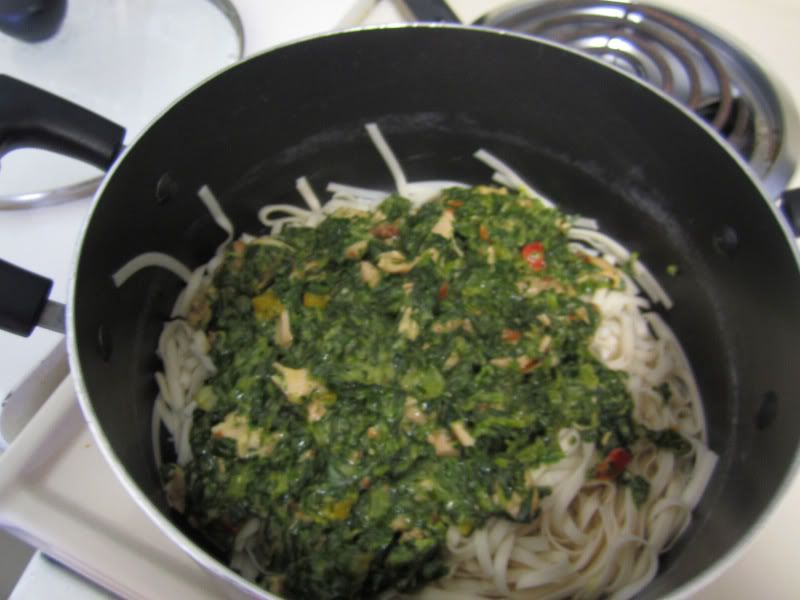 Stir in the rest of Ragu.