So…
That was the title of my ORIGINAL post that I wrote this morning.
And as you can PROBABLY tell, in it I reiterated my love for coral this season.
How-ever…
It got erased when I tried transporting it from my work email, to my non-work email.
I am not ABOUT to start over…
Things happen for a reason.
And perhaps, those thoughts were not meant to be published.
I did take some nice shots today before work again.
And just like yesterday, the lighting in the pics looked like dusk.
But I branched out again and did some shots at a spot I've secretly been eyeing since I moved here.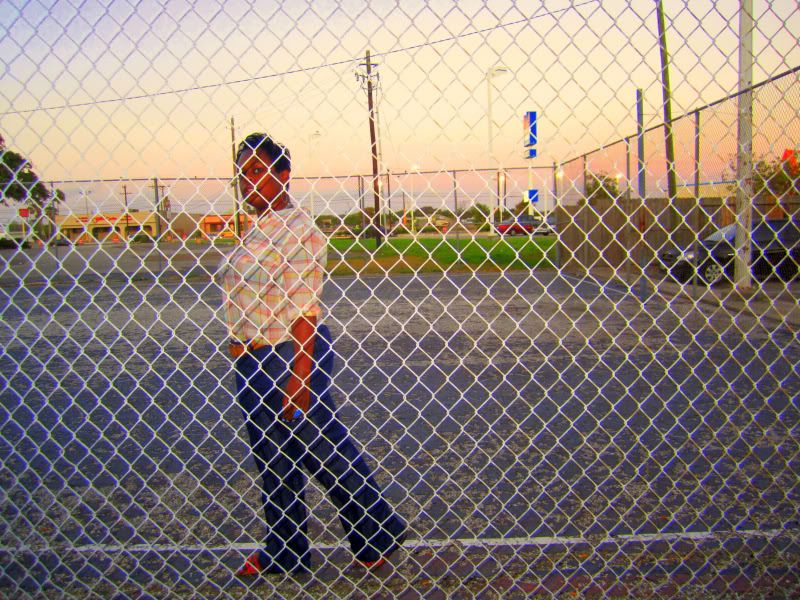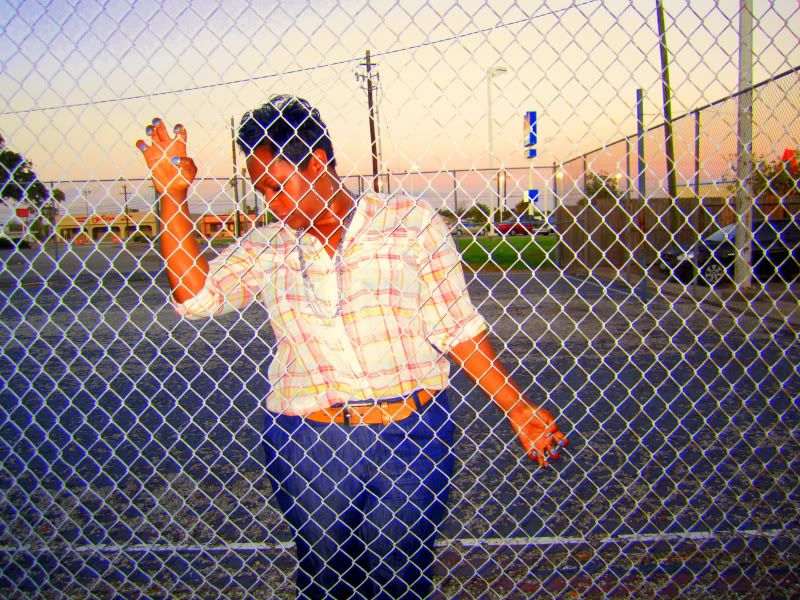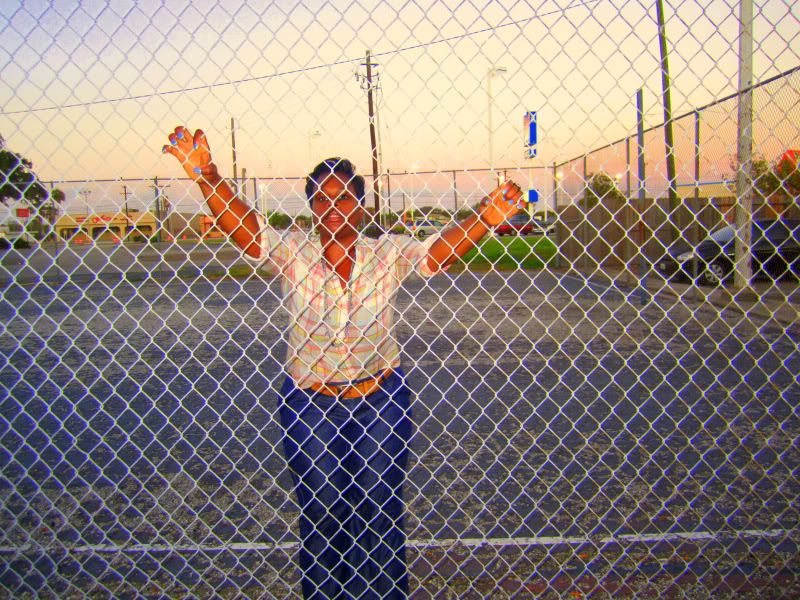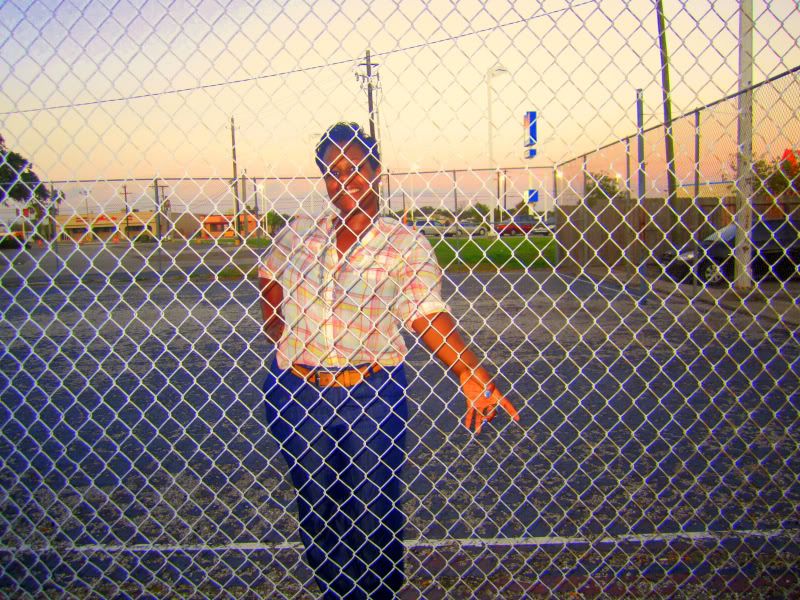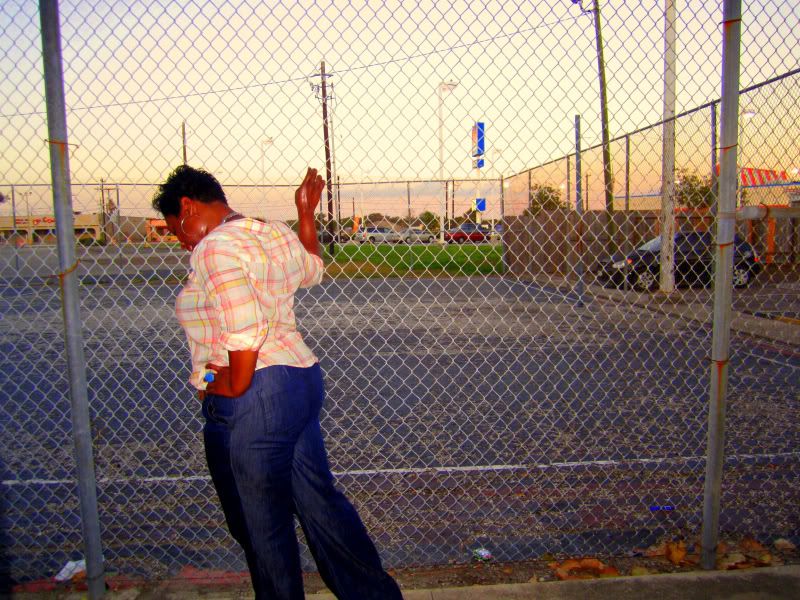 [ I could see the fence being a creative set concept for a photo shoot for a
catalogue]
Pastel Plaid Button-Down: Old Navy
Silver Necklace and Earrings: Forever 21
Peanut butter Leather Belt: STOLEN

(there's a STORY behind that)
Dark Chambray Wide-Legged Trousers:

Forever21+
Coral Bandage Gladiator Sandals: The Gap