I don't know if it was the outfit I was wearing today.
I don't know if it was dehydration.
I don't know it was a combination of the two.
But I was so relieved to get finished meeting with my last client so I could become stationary in some type of air conditioning.
When I did that and rehydrated, my energy level perked up a bit.
I was glad of that.
While driving back to work from my lunch break, I spied some of the backs of the buildings that line the street.
Perfect for photos!
Nice scenery, but also inconspicuous enough to shield strange looks.
On the way home, as tired as I was, I thought I would try to channel Charlene Johnson,

my Turbo Fire instructor.
I gave an effort to recreate some of the moves I've been learning.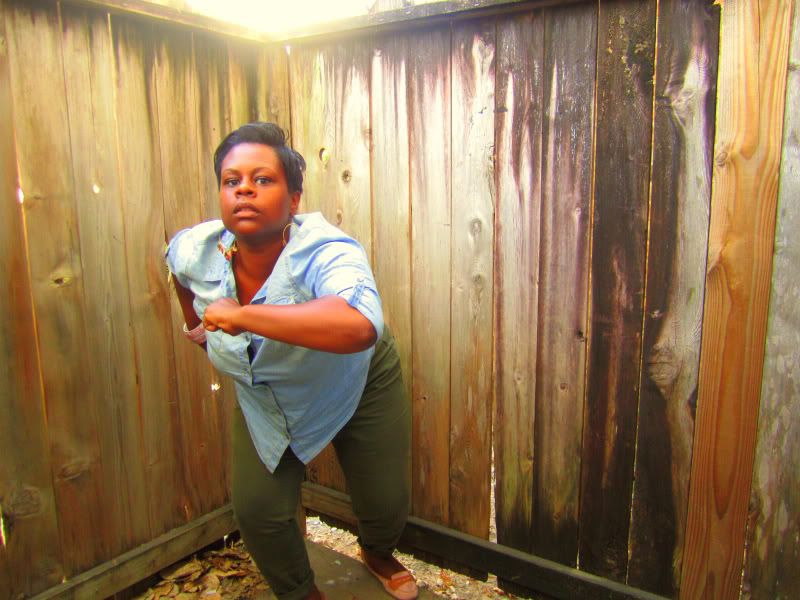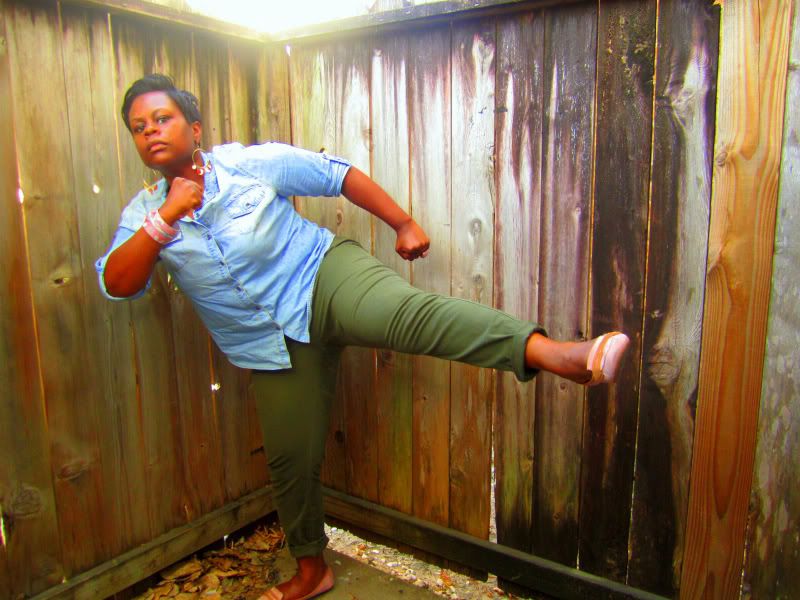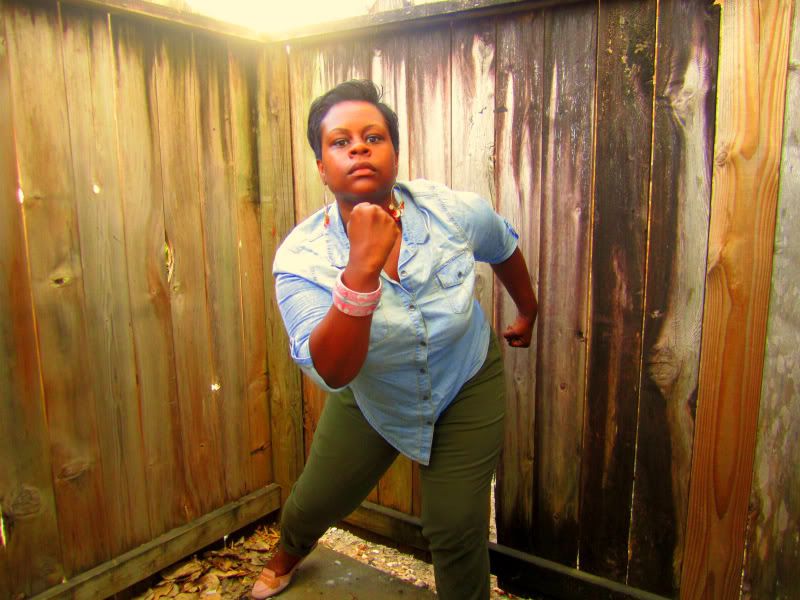 They may look goofy, but you should see me when I'm working out!
I'm focused…and I love Kick Boxing and Aerobics.
Turbo Fire combines both!
Today's outfit was another K.I.S.S. Tribute.
Keeping
It
So
Simple
I guess I started with the pants and said to myself, "what can I wear with these to lighten them up?"
So, I paired them with this light denim shirt.
And the rest was history.
I feel like I look cute today.
Cute and Casual…I like it.
Earrings: Charlotte Russe
Light Denim Shirt: Target
Olive Skinny Trousers: Old Navy
Pink Ice Ring: Forever 21
Large Bangle: Charlotte Russe