So don't expect yourself to be.
More times than not, since I started showcasing my style I've asked myself:
"What would be impressive to my readers?"
"What would look good on camera?"
"How will my outfit measure up to other people's style?"
I've had to remind myself that I'm not ALWAYS going to look cute.
Sometimes it is what it is.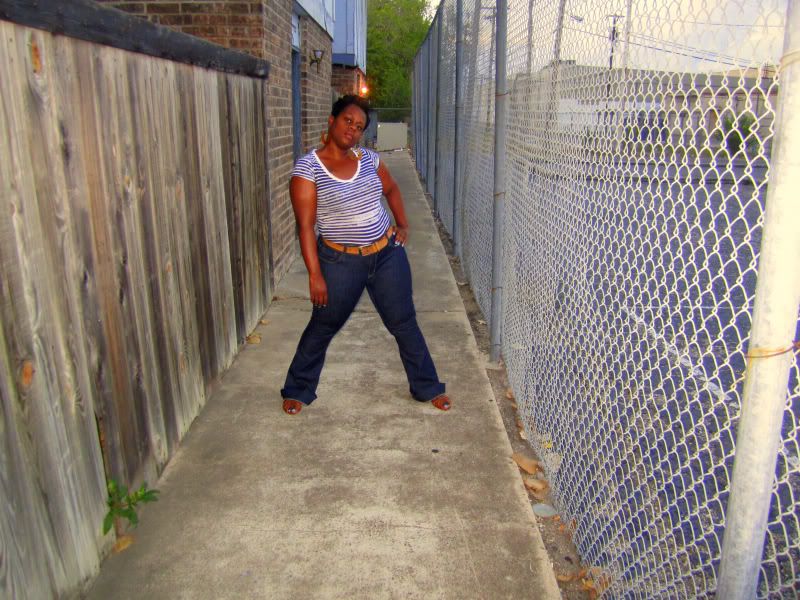 I'm in the process of transforming my body. So I've recently had to downsize my wardrobe.
And even though I do have a LOT of gear,[well... NOT as much as I had before],
sometimes I lack the one piece that I think would take the look from something ordinary to something special. …eye-catching.
I know I need to get new clothes.
Some things, (mostly pants), I can make work with a belt here or a long shirt there.
But others just don't fit right. Those were the pieces I recently discarded.
So a lot of my pics will just be stuff I made work out of what still fits.
I try not to make too many clothing purchases because I know at the rate I'm going, they won't fit in a couple of months either…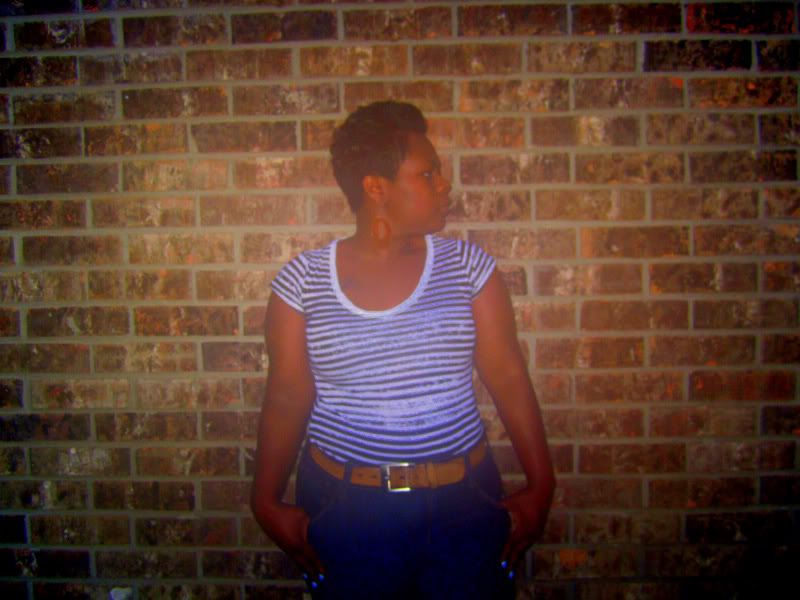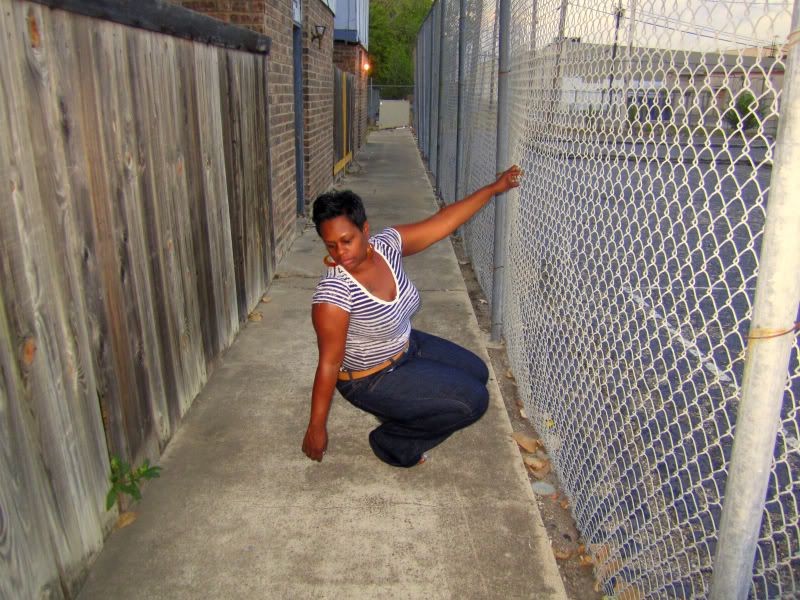 So...With that being said, today was another K.I.S.S. 'Fit...
K.eeping
I.t
S.o
S.imple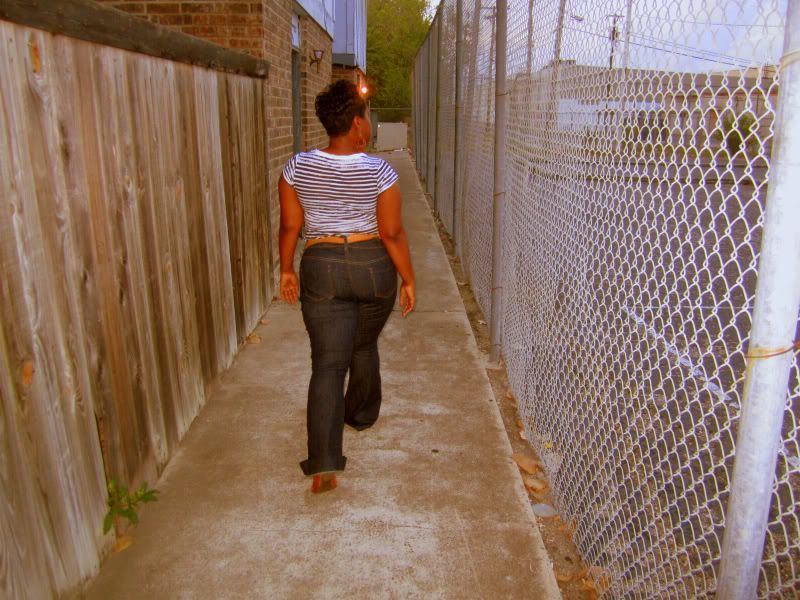 Honey-Colored Earrings: Beauty Supply
Broken-Stripes Tee:Wal Mart
Belt: [Stolen]
Again... there's a STORY beind that
Open-Toe Lace-up Sandals

: [MY FAVS!]
MIA Brand Via Piperlime.com