I got up with thrifting on the brain.
I am fairly new to the process, but I am catching on quickly if I do say so myself.
I was in a Goodwill with one of my clients and saw the cutest men's watches in their lock-and-key jewelry case.
Kind of like this one.
I ALMOST got the silver colored, large-faced beauty for full price, (all of $20), but the cashier let it slip that the store sells everything at 50% off every other Saturday.
I was to go home for Labor Day on the next 50% off day, but I vowed to go back today.
I didn't get the watch I wanted, but I came away with my second choice which is similar to this:
Pretty cute huh?
And classy.
I made off like a bandit with the watch, $10, and some other finds I can't wait to wear.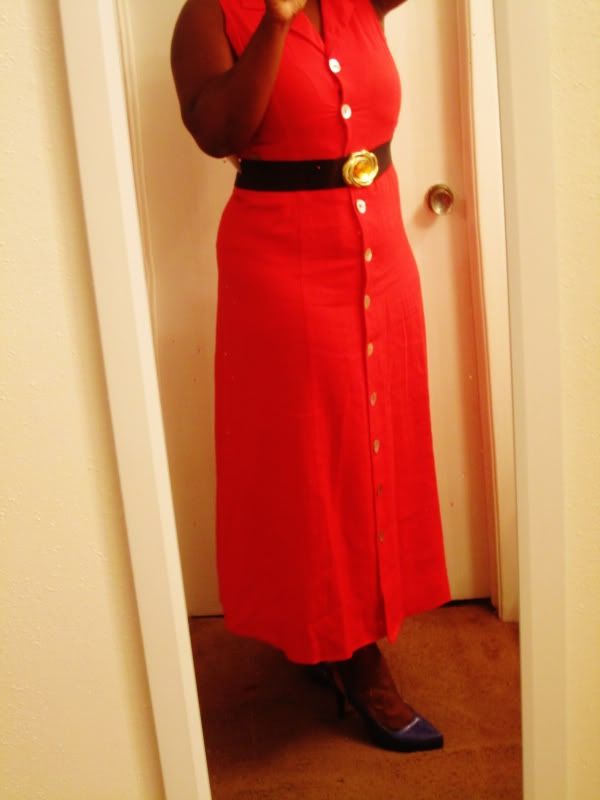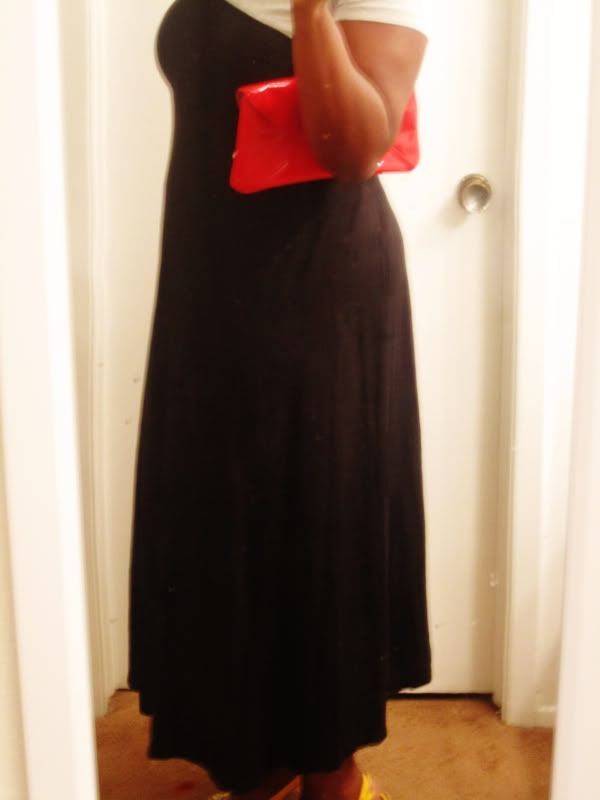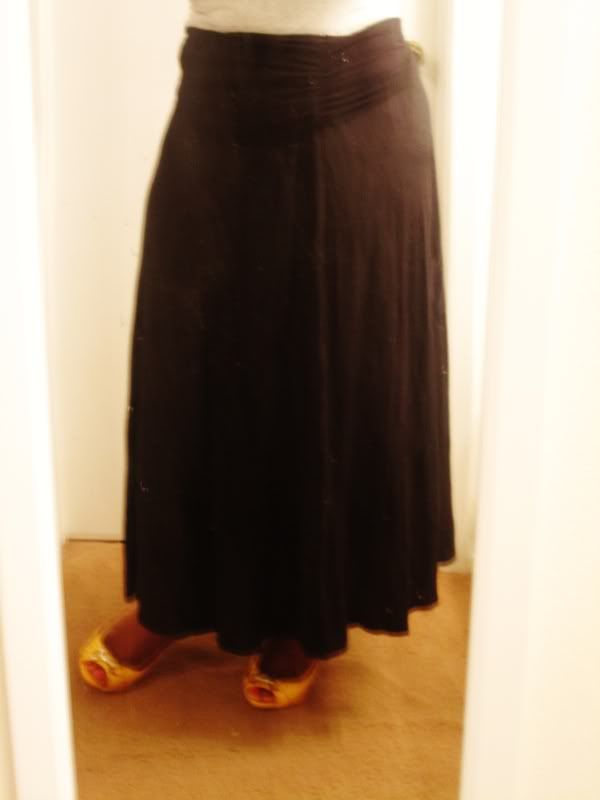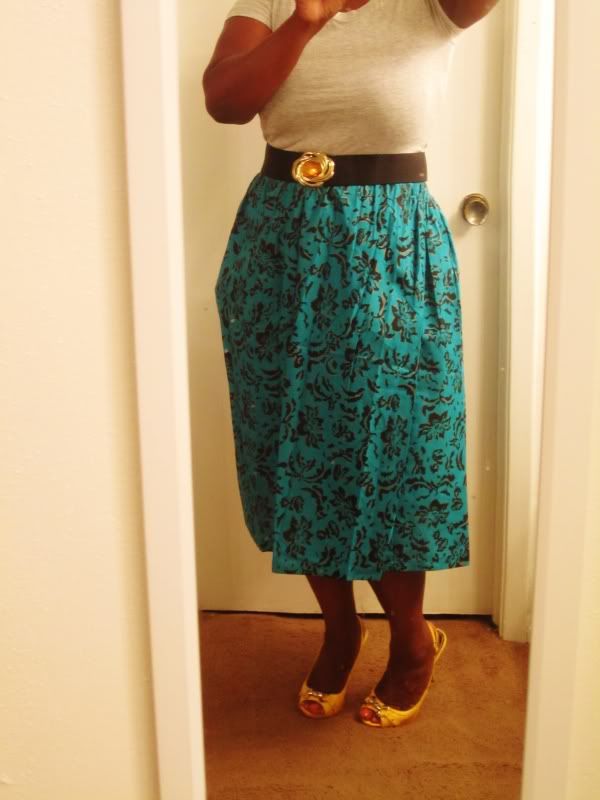 Red Buttoned-Down" High Tea" Dress: $2.00
Black Elastic Jeweled Belt: $0.99
Black Maxi Dress/Fold-Over Skirt: $2.00
Tribal Print Wrap Skirt: $2.00
Blue Exotic Print Full Midi Skirt: $2.00
My Grand Total was $20.00 and some change.
I've heard so many grand things about K-Mart, so that was my next stop.
I tried on some really cute things,

(including a cute kaleidoscope print knit jumper),

but they didn't fit the way I'd like.
I ended up with three pairs of shoes instead.
Two of them were leopard print.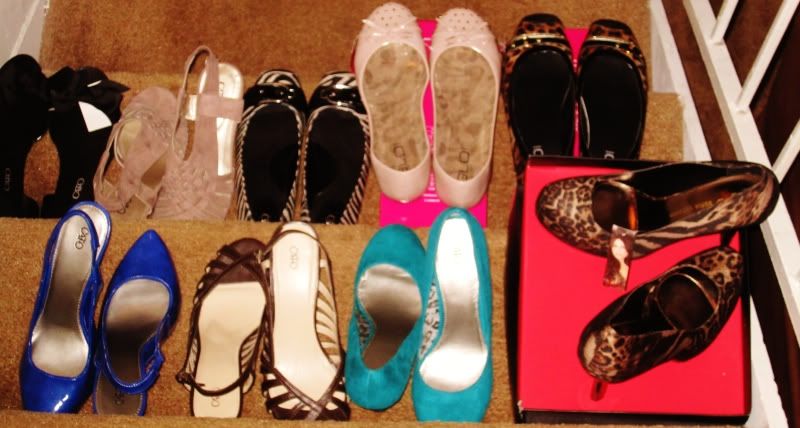 My last stop was Catos, which I bought a GRIP of cute shoes from them too.
Since my feet are flat, I found that heels and wedges do them more justice than flatter shoes.
I especially like those low wedges that linger from 1.5 to 2.0 inches.
I also bought a LOT of accessories, which were on clearance ranging from $.99-$3.00.
Annnnnd some things to wear to work that I couldn't help but to infuse with other stuff I bought and pieces already in my closet.
Here is what I came up with: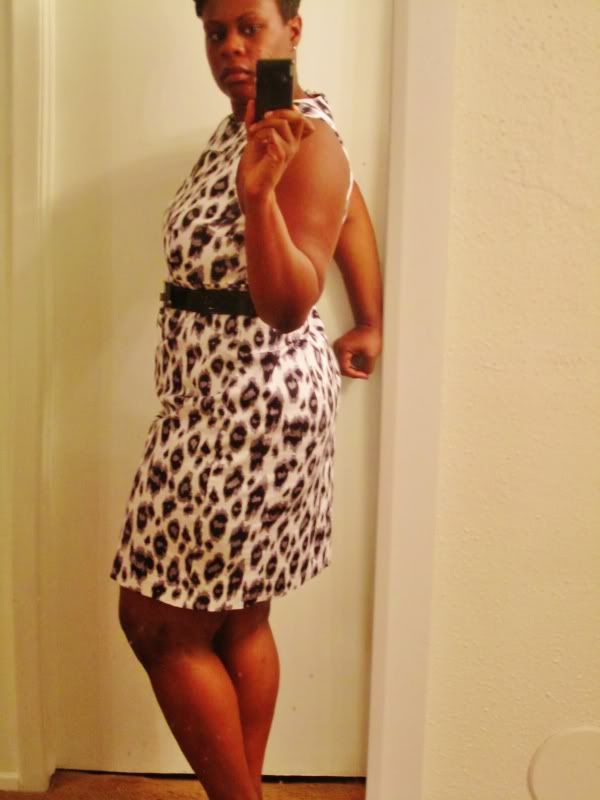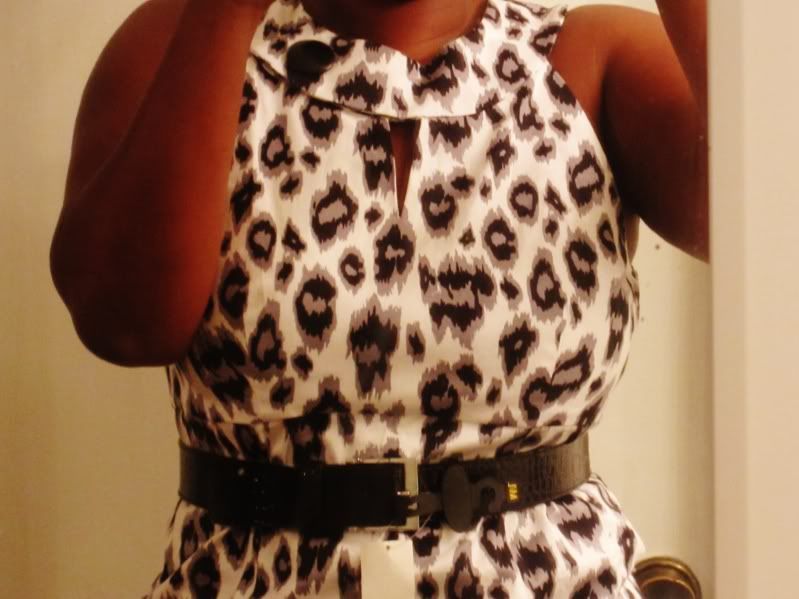 The Neckline on this dress is one of my fav. parts!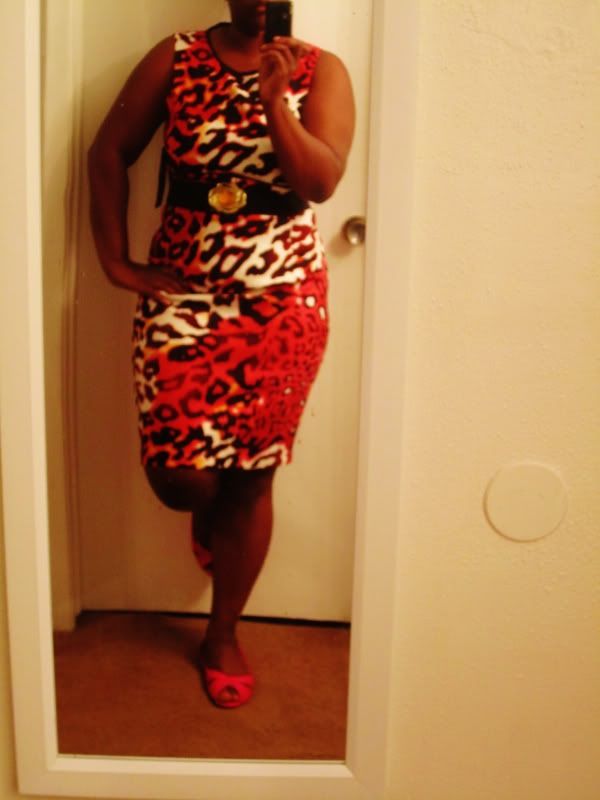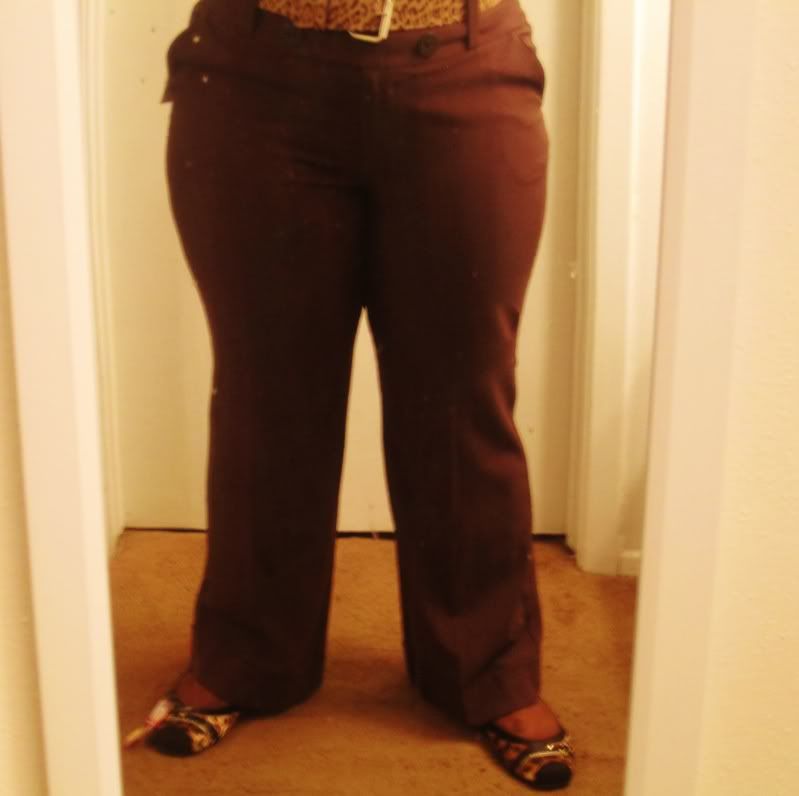 Multi-Colored Cheetah A-Line Dress
Which were all purchased on clearance!
The challenge will be winterizing most of the pieces I bought today.
I'm sure layers and boots will do the trick!