When I passed by this wall on the way to work: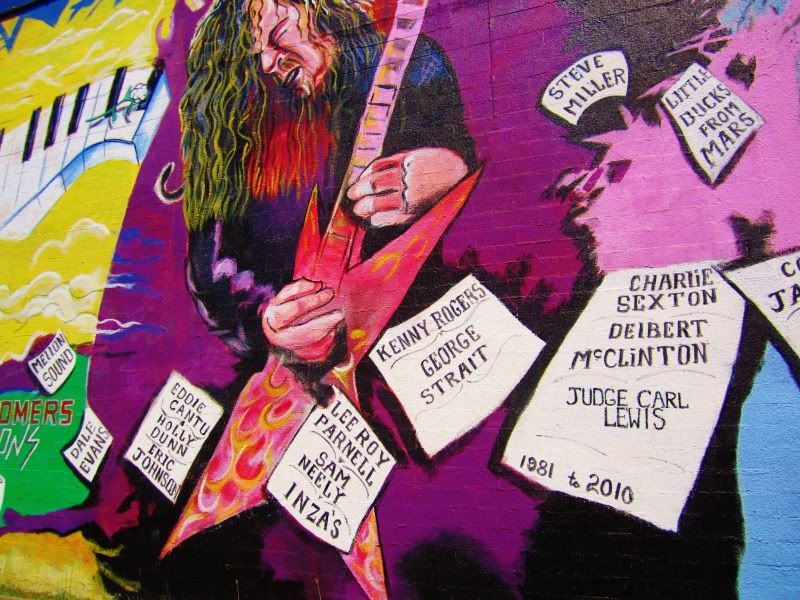 I knew its destiny.
Colorful, funky, easy-going, and fun was what caught my eye.
This can be said about this outfit, down to the color on my nails and toes.
I know I could have played it safe with a gray tee and black accessories with subtle POPs of color.
But honestly, I didn't feel like it!
I wanted to wear my mustard shirt and when I bought thus skirt, that's what I had in mind to wear with it.
I'm a little disappointed that my photos came out kind of distorted.
I'm also not feeling the scrunched-up, the sun is in my eyes! ...face I'm making on most of these pics.
That's EXACTLY what it was though.
Maybe these pics could have benefitted from my shades.
In a way, the look of these pictures remind me of stills from a music video.
So the distortion may be right on point.
Silver Button Earrings: Catos
Black Leather-band watch: THRIFTED!
Light Denim Jacket: Old Navy
Mustard V-Neck Tee: Wet Seal
Blue-Printed Skirt: THRIFTED!
Tan Lace-up Sandals: MIA Brand