"Dress for the job you want, not the one you have..."
-Well-Known Fact
I had it purposed in my brain to find a brick wall as the backdrop for these photos.
I already had a spot in mind and then after my shoot, I was going to backtrack to get some breakfast.
At the last second, I spotted a store that had an empty parking lot and a stretch of brick wall that would be PERFECT for the shoot I had in mind.
Armed with my camera and tripod, I was just about to set up shop when I spotted this lush and manicured shrubbery.
Hmmmmmmmmmmm...
Wouldn't be nice to use this in the shoot as well?
An added bonus was the busy street in the back ground and the row of shops further behind.
It gave the shoot a metropolitan meets suburbia meets the town square feel.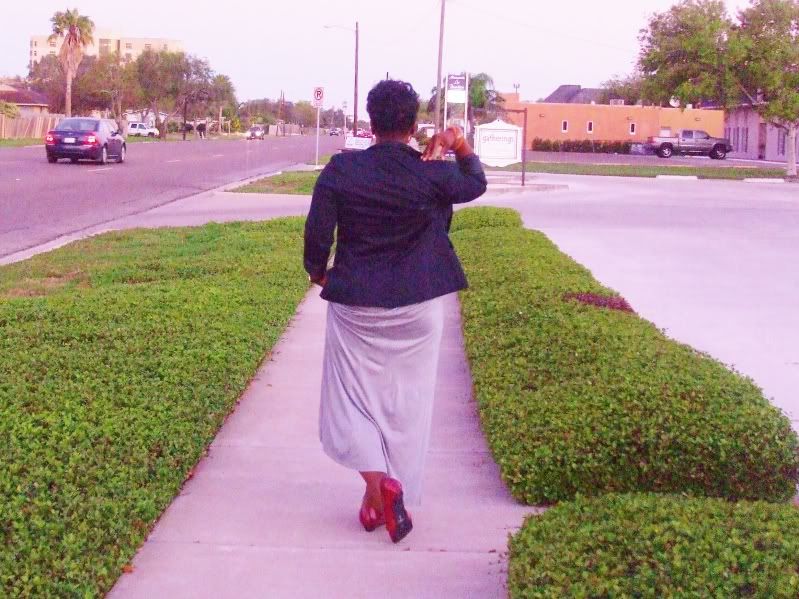 Maybe I'm a psychiatrist on her way to her private practice in a small town...just maybe...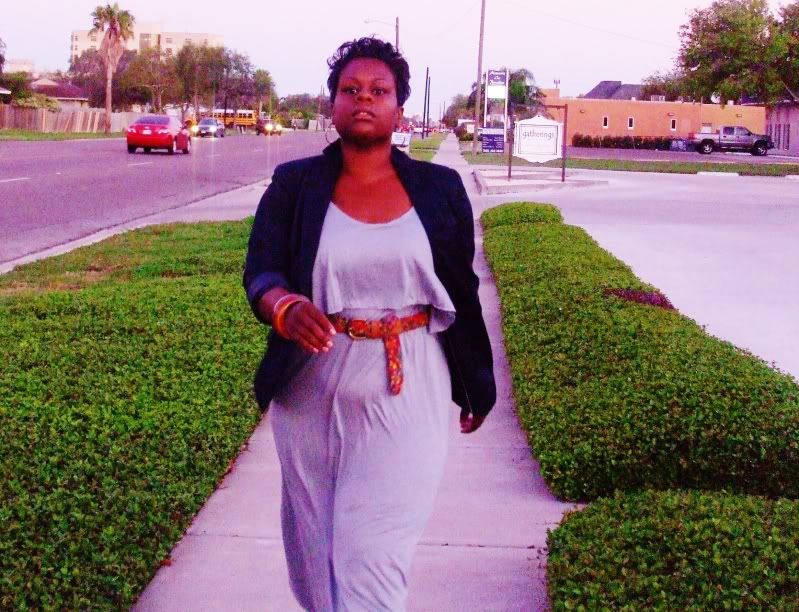 Gold Hoop Earrings: Beauty Supply
Gray Knit Maxi Dress: Mia M via Ross
Multi-colored Belt: Target
Multi-colored Bangle: Forever 21
Navy Blue Blazer: Forever 21
Leather Band Watch: THRIFTED!
Red Pointed-Toe Flats: Catos