While reading a Blog I frequent, I was asked if I shop for my BLOG.
I have always taken an interest in the way that I dress.
But now that I've started documenting my outfits, I am cognizant of how clothing looks on me.
Pictures always seemed to balloon me out in a way that was unflattering.
Clothes can be a benefit or detriment to my figure in pictures, hence the shopping.
I also get sooooo many ideas from reading other curvy bloggers that I'd like to try.
And thus, those inspire me to buy as well.
I want to seem interesting and fashionable.
Now...on to the outfit. ...
Another tip that I got from the same Blogger was to take pieces that I ALREADY have in my closet and ReMix them.
I do that anyways, but I wanted to showcase this dress again since I thought I looked so cute in it today.
The word "ReMix" simply means take something you've already worn and wear it in different ways to create different looks.
So... I took the dress in the picture above and remixed it.
Not a DRASTIC difference...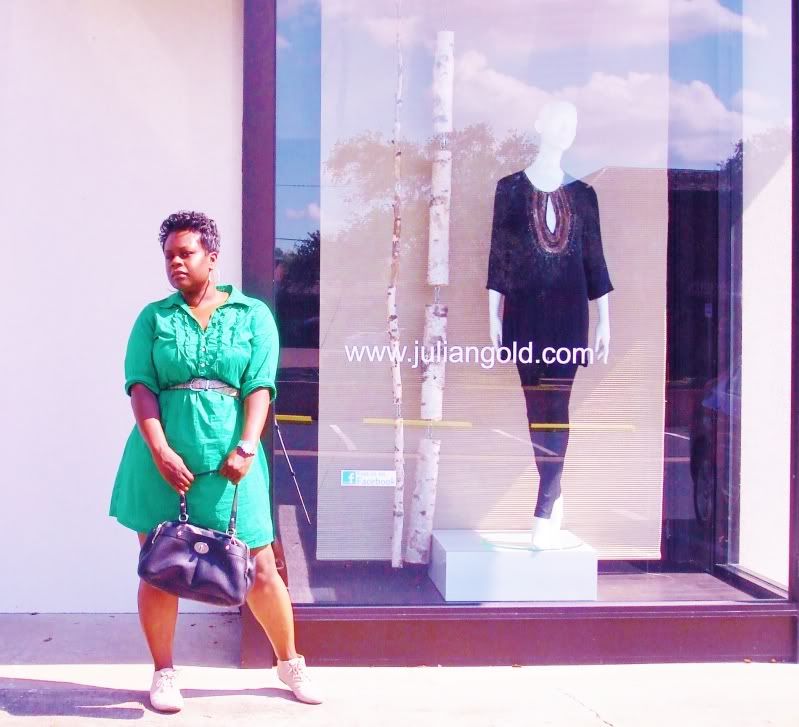 But there is one if you pay close attention.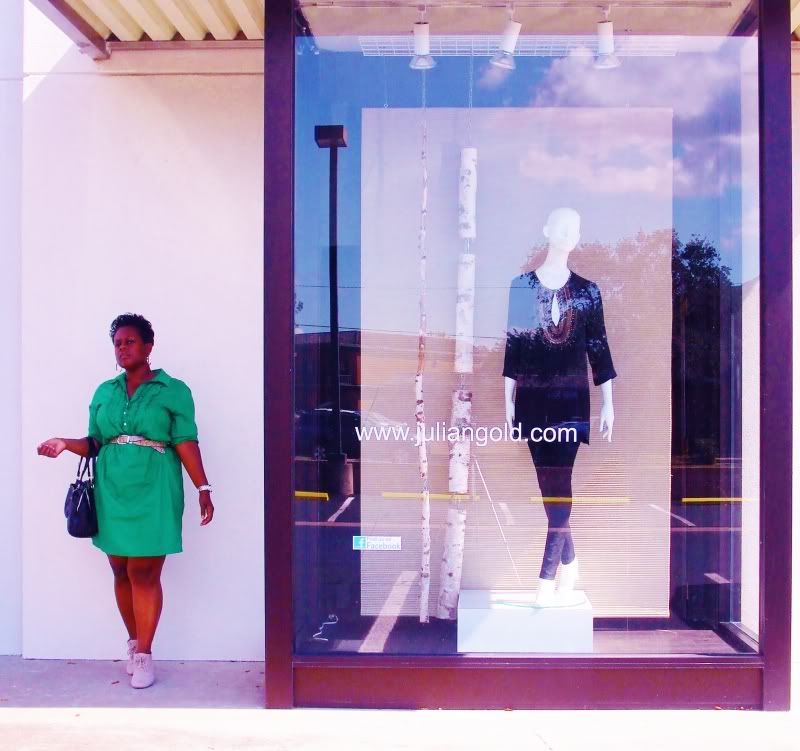 AND...
It's me! Totally
MY STYLE
!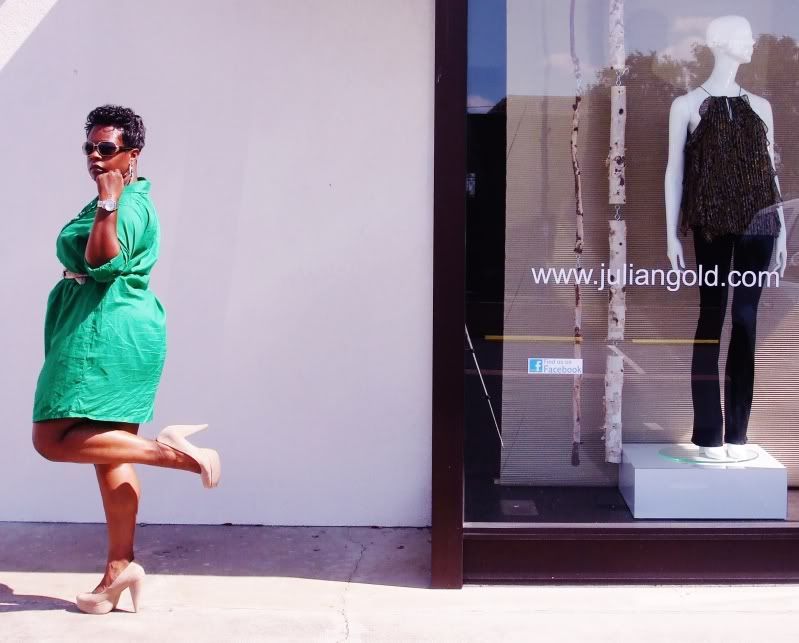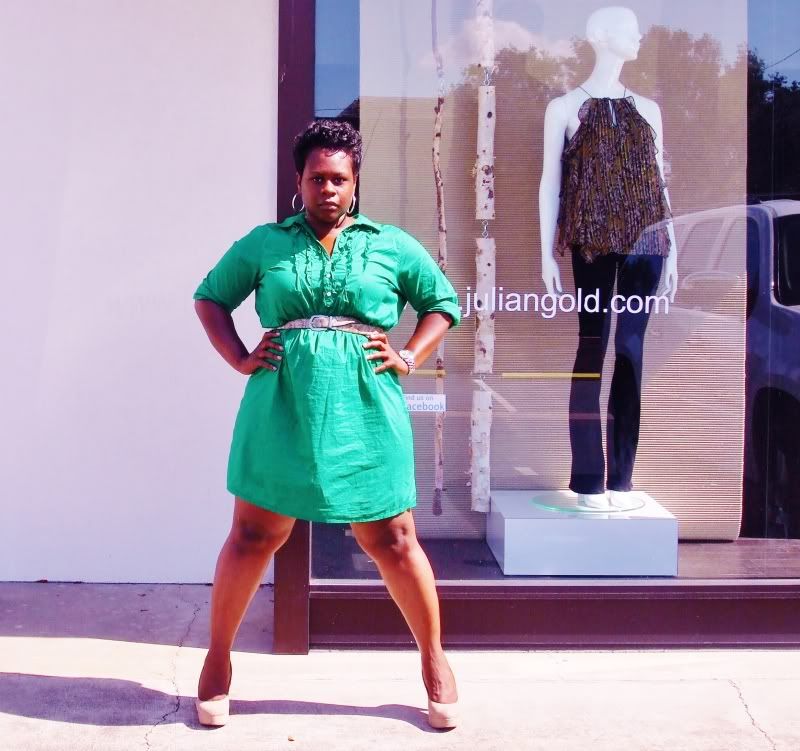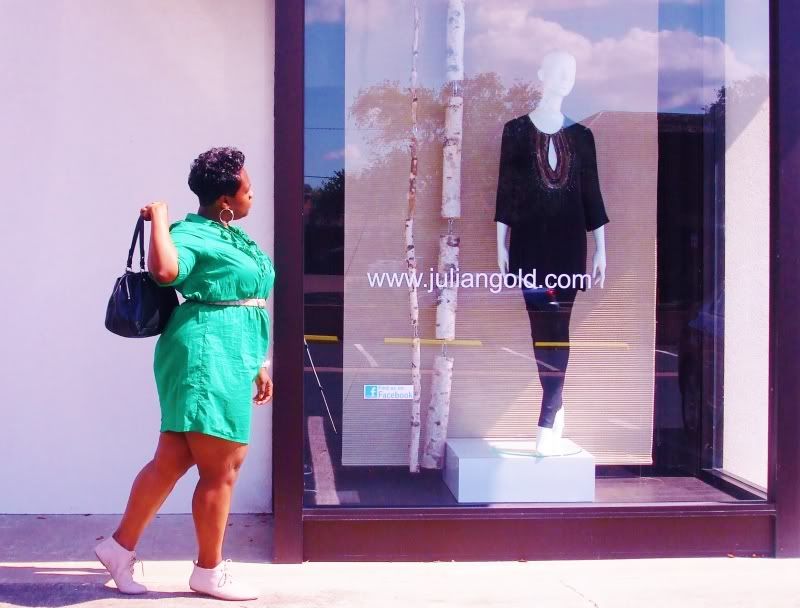 Copper-Rimmed Shades: Academy (Sporting Goods Store)
Earrings: New York and Company
Dress: Gifted from Old Navy
"Boyfriend" Watch: New York and Company
Python Print Belt: Wal-Mart
Black Leather Bag: Coach!
Taupe Canvas Booties/Suede Platform Heels: Forever 21