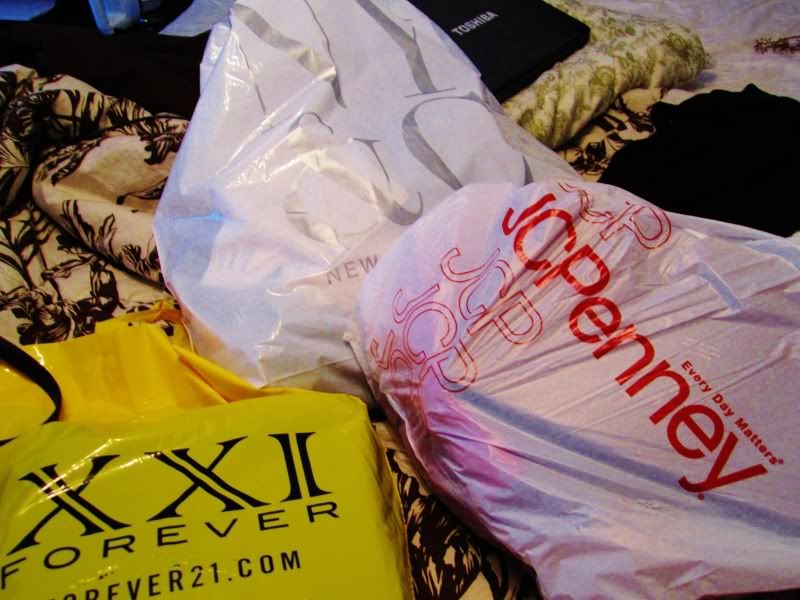 If I had all the money in the world, I would probably get bored from spending it all on shopping.
At least that's what I've heard people who have money do...get bored of spending it after a while.
Without divulging too much about WHY I think this is an issue for me, I have thought about what I can do to rectify the situation.
One of the MAIN reasons I employ for my shopping addiction is I am doing something for myself.
You know, to treat myself and all that Jazz.
I've decided I'm going to treat myself ... but in other ways.
So...I'm going to make a list of stuff I've ALWAYS wanted to do but have been too scared to get out of my comfort zone to do..
It's going to be my "Get Up, Get Out, and Get Something," List.
And since I have recently attained an ENDLESS supply of these beautiful clothes, I can wear them while I embark on my adventures.
So here are some reasonable rules...
1. No shopping unless it is to buy gifts for people for Christmas or buy groceries.
2. I can STILL get my hair, toes and nails done as well as get my brows waxed.
3. No MORE dipping into my savings.
Now, here are some things I've wanted to do but haven't had the guts.
1. Go to Bay Area Fellowship for Church
2. Go to the S.S. Lexington, Art Museum, Aquarium and Botanical Gardens
4. Take a mini Staycation to Houston or San Antonio and engage in their nightlife
5. Go to a night club alone
6. Go to at least 3 events going on in town
7. Eat at a restaurant on the Bayfront
9. Document these Happenings on my Blog...[Duh!]
It would have been nice to have ten things ...but that's all I got.
What I hope to accomplish?
Self reliance.
A step towards financial freedom.
Making my mom proud of me.
Outfit Pics: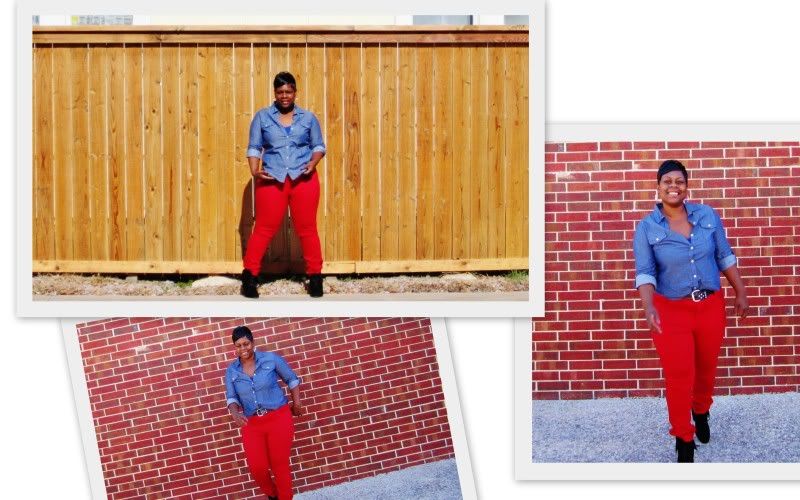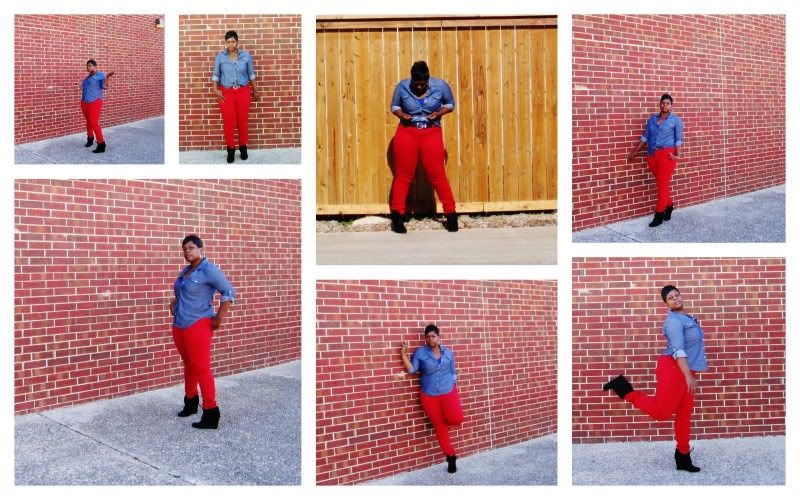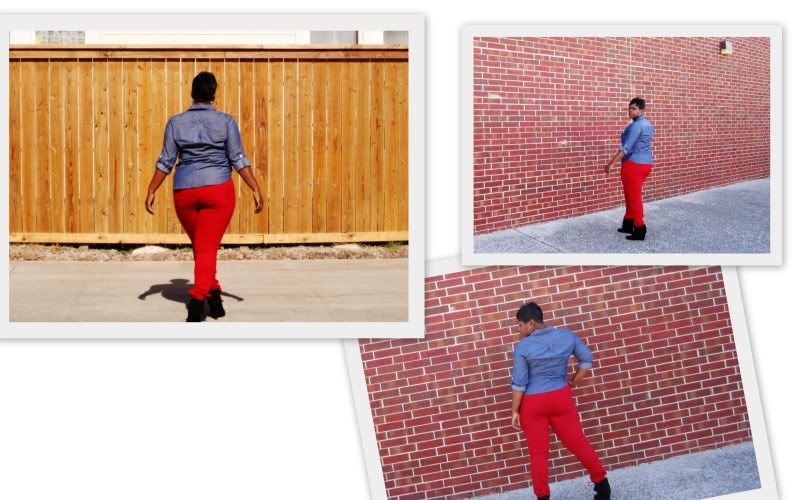 Silver Hoops: New York and Company
Chambray Camper Shirt: Old Navy
Red Skinny Jeans: Forever 21+
Suede-Like Wedge Booties: Bamboo via Ross
And Here are Some [More] Fitting Room Pics...